VTB Bank (Bank for Foreign Trade of Russia, VTB Group, former Vneshtorgbank) is a leading Russian financial group, offering a wide range of banking services and products in Russia, CIS, Europe, Asia and Africa.
VTB Group conducts its banking business in Russia through VTB Bank as a parent.
The Group's business franchise spans Corporate and Investment Banking (CIB) and Retail Banking. In CIB, the Group provides a broad range of services and products including corporate lending, foreign trade transactions, syndicated loans, deposit and settlement services, equity and debt capital markets underwriting, project financing, merger and acquisition financing, advisory services, custody services, asset management and venture funds.
The Government of the Russian Federation is VTB's major shareholder, with its share accounting for 60.9%. VTB Group operates outside Russia through 15 bank subsidiaries and 2 representative offices.
(Data for 2023 - Daniel Ford).
The nearest banks and ATMs near me, see on the map how to get there.
Banks and ATMs VTB Bank on the map nearby in Russia, look at the map.
© VTB Bank:
Bank information:
Head office address: 43, st. Vorontsovskaya, Moscow, 109044.
Bank phone number: + 7 (495) 739-77-99
Official site VTB Bank:

vtb.com

Attention! See the bank's official website for up-to-date information about the bank.
Need a loan? Visit VTB Bank website and fill out the form online.
Banks SWIFT code: VTBRRUMM.
The bank operates from 1990 to 2023 *, see the nearest ATMs of this bank on the map. (The information for this year may be outdated, see the information on the official website of the bank. VTB Bank address and phone number are listed above).
Bank rating:
---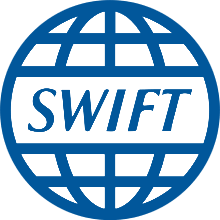 What is SWIFT code?
Swift code — (Society for Worldwide Interbank Financial Telecommunications), an international interbank system for transferring information and making payments. This system allows financial institutions around the world to send and receive information about financial transactions in a secure, standardized and reliable manner.
These codes are used when transferring money between banks, especially for international bank transfers.
---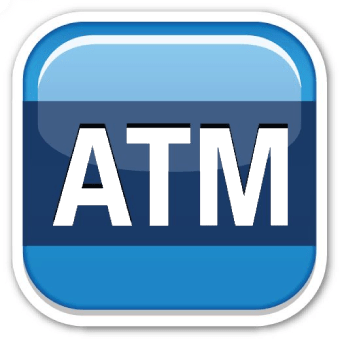 Are you looking for an ATM near you?
Use the map search to see the location of ATMs and banks near you.
Download the app to your phone - use all the possibilities of your bank online!
---
Live Currency Rates
| Currency | Bank rate | Change |
| --- | --- | --- |
| EUR / USD | 1.07162 | ▲ |
| GBP / EUR | 1.16319 | ▲ |
| USD / JPY | 139.447 | ▲ |
| GBP / USD | 1.24649 | ▲ |
| USD / CHF | 0.905571 | ▼ |
| USD / CAD | 1.33911 | ▼ |
| EUR / JPY | 149.434 | ▲ |
| AUD / USD | 0.669602 | ▲ |
---
---